Enjoy a relaxing lunch to Draw Your Heart Out and learn more about Expressive Arts Therapy. 一個悠閒的午餐讓你畫出心扉認識表達藝術療法。
To register, please reserve a seat here
https://www.eventbrite.com/e/boss-mom-academy-draw-your-heart-out-intro-to-expressive-arts-therapy-tickets-54389635865
Space is limited. Register to confirm your seats.
Program:
12noon to 12:45pm Light Lunch & Networking

12:45pm to 1:45pm Workshop
1:45pm to 2:00pm Announcement & wrap up
Place: WorkCave, Level 3, Everglory Center, 1B-1C Kimberley Street, TST
Max number of participants: 15
Language: English (supplement in Cantonese)
Workshop write up:
The arts have been one of the greatest healing resources throughout history playing a key role deeply engrained within health traditions cross culturally: dancing for healing and rites of passage, painting for contemplation and insight, drama for communication and enactment, music for relaxation and connection, or poetry for expression. Ever since the introduction of arts making in therapy, the arts have re-established their role in prevention and treatment, as well as, in achieving wholeness and balance. The processes serves as vessels to transform life experiences and shape/create a new way of being, which is central to the therapeutic process of expressive arts therapy. The workshop is aimed to introduce the Expressive Arts Therapy and offer the participants a taste of emotion relaxation.
*The workshop only targets to participants without any diagnosed mental illness(es) and/ or facing complicated condition(s). The organisation can have right to reject the application if the participant is not appropriated.
藝術一直是歷史上珍貴的治療資源之一。在文化上,它深深植根於健康傳統中的關鍵作用:通過舞蹈、繪畫、戲劇、音樂或詩歌思考、見解、交流、放鬆、聯繫和表達。 自從將藝術引入治療中當中以來,藝術已經重新確立了它們在預防和治療中的作用,以及在實現整體性和平衡性方面的作用。 這些過程可以作為改變生活經驗和塑造/創造一種新的生存方式的方式,亦是表達藝術療法的治療過程至關重要。 此工作坊旨在介紹表現藝術治療,並為參與者提供情緒放鬆的體驗。
*此工作坊只提供予並沒有任何已確診精神情緒病及/或正面對複雜處境人士。若本組織認為申請者不適參與有關活動,本組織有權拒絕申請。
About the speakers
Emily Shum, Hong Kong University postgraduate student in Expressive Arts Therapy. She is an Expressive Arts Therapist trainee as well. She is passionate in helping children and teenagers who suffered from Autism Spectrum Disorder (ASD), Attention Deficit and / Hyperactivity Disorder (ADHD), Intellectual Disabled (ID), and other behavioural and mood issues through different therapy approaches in group or individual settings. She also had case experiences on substance abuse survivors, Dementia elderly and healthy groups for stress reduction,relaxation and creativity fostering.
In the past, Emily studied in Germany and Hong Kong and gain her bachelor degree in Visual Arts and Psychology and diploma in Education Studies. After gaining teaching experience from being full time secondary school teacher and student support team member, she got the strong motivation to help the children and their families on wellbeing and psychological healthcare.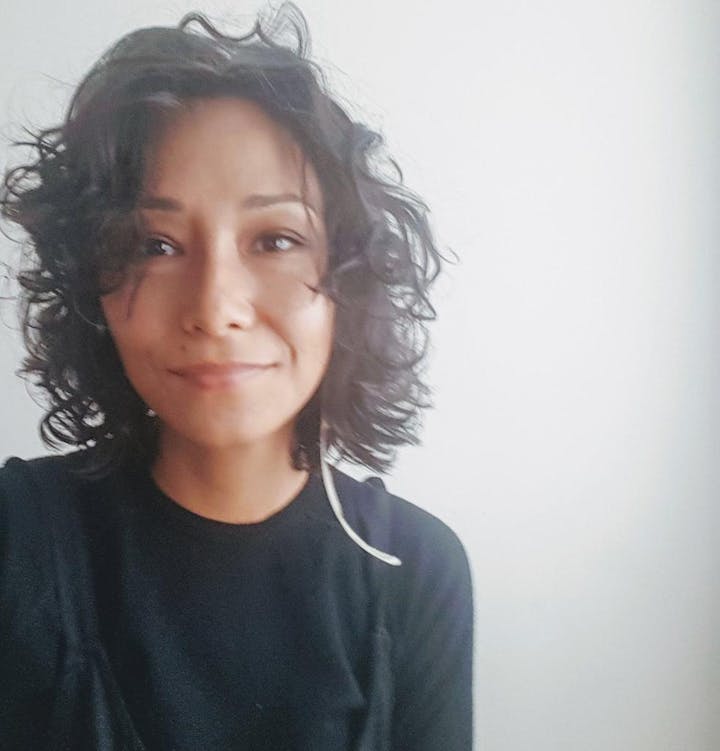 With a BFA in Acting from The California Institute of The Arts,
Muriel Hofmann is based out of Hong Kong working as a voice over
artist for vetch products, foxsports2 and Phoenix TV to name a few and has
also participated as a role play actor for corporate training facilitations on diversity and
inclusion for HSBC and The HKU Psych Examinations.
Recent film credits include Shu, from the latest Chris Nahon film Lady
Bloodfight produced by Voltage Pictures, where she trained in Martial
Arts with Hung Yan Yan (Xing Xin Xin).
Theatre credits include: Lady Macbeth, and the character of Vanda
from Venus in Fur by Sweet and Sour productions, Honey Suckle in the
world premiere of Peach Blossom Fan at the RedCat theatre in Los
Angeles directed by Chen Shi -Zheng, and the role of Portia from Shakespeare's
Julius Caesar in New York for the launch of The Kevin Spacey
Foundation.
With her background in theatre Muriel has also lent her skill set towards working in event management: managing talent and project flows: from inception through execution.
Currently enrolled in a Master's program with The University of Hong Kong, Muriel is training in Expressive Arts Therapy: exploring how her deep relationship with the arts can benefit a journey towards wellbeing.
To register, please reserve a seat here
https://www.eventbrite.com/e/boss-mom-academy-draw-your-heart-out-intro-to-expressive-arts-therapy-tickets-54389635865
Space is limited. Register to confirm your seats.